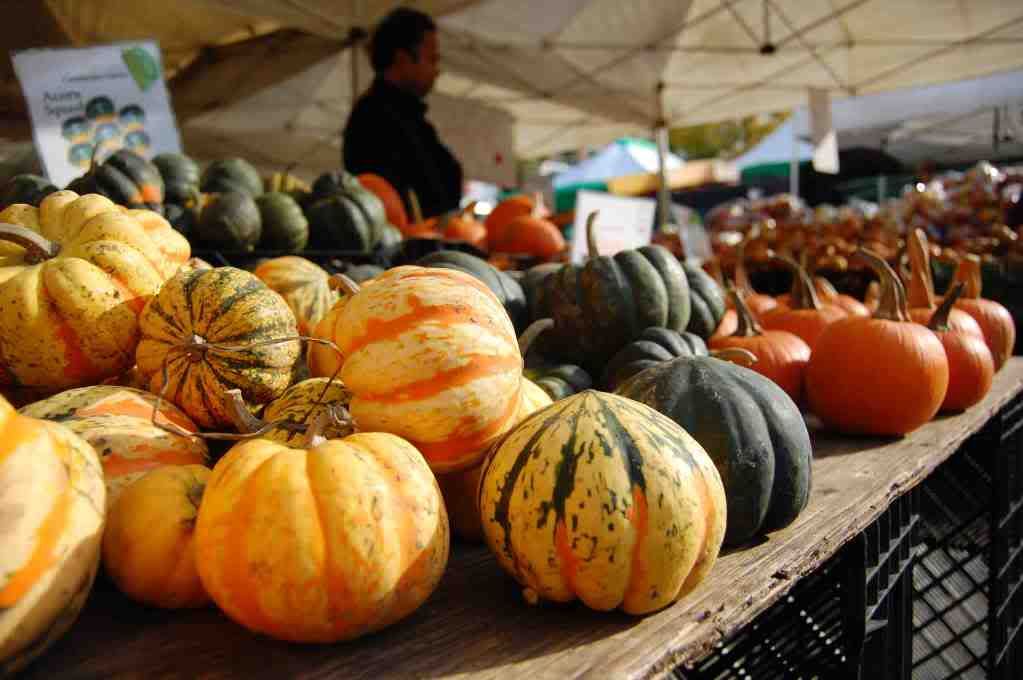 I love fall. The return to comfort food. Crisp air, along with crisp leaves underfoot. But  the fall schedule in my house is definitely busier than those lazy days of summer! Which leads me to a favorite recipe to help you stay well nourished and sane as you shift into a new season, but first, a favorite appliance!
. Hello Dehydrator: Why should canning and pickling have all the fun?
To hang onto the flavors of summer whilst infusing a pop of taste and nutrition into winter months, consider trying a dehydrator. One of the oldest ways to preserve the "peak of the harvest" - they are making a comeback and it's easier than ever with today's crop of modern technology machines.
.
To keep your energy and resilience functioning at their best ( a key to warding off cold and flu season),  try this stunning fall recipe that delivers big flavor in a lean and green package, from my friend and fellow plant-passionate dietitian Sharon Palmer, RD.
Makes About 6 Cups
Borrowing flavors from a Waldorf salad, this hearty whole grain salad gets a crunchy boost from Fuji apples, celery, and walnuts. The exotic ginger, cinnamon, and caraway seed dressing gives it a spicy kick.
Ingredients:
1 large Fuji apple, unpeeled, cored, and diced
1 tbsp. apple cider vinegar
2 tbsp. apple juice
1/2 tbsp. extra virgin olive oil
1/2 tsp. low-sodium herbal seasoning
1/2 tsp. caraway seeds
1/8 tsp. ground ginger
1/8 tsp. turmeric
1/4 tsp. ground cinnamon
2.5 cups cooked farro, cooled
1 cup celery, diced
1/4 cup chopped walnuts
1/4 cup dried cranberries
3 sprigs of parsley, coarsely chopped
Instructions:
In a medium bowl, add diced apple.

In a small mixing bowl, whisk together vinegar, olive oil, low-sodium herbal seasoning, caraway seeds, ginger, turmeric, and cinnamon. Pour over apples and toss together.
Fold in farro celery, walnuts, cranberries, and parsley.
Chill until serving time.
3 Secrets to Enjoying Plant Powered Eating This Fall:
Sharon shared her top 3 tips for keeping plants front and center this fall, without trading an iota of taste or comfort. And we both chimed in on some ideas to help you bring the tips to life.
1. Fall back on plant-powered comfort foods.
Many of our fall favorite comfort meals can be powered by plants- who wouldn't, for instance, love to curl up with a bowl of smokey red beans and rice, grilled vegetable lasagna with pesto, or black bean and butternut squash chili? It's also easy to take your favorite comfort food meal and whip it into plant-based shape: spaghetti and meatballs can become spaghetti with marinara sauce and faux meatballs (
check out this amazing Meatless Meatball recipe made with mushrooms
), chicken and dumplings can become a hearty fall vegetable stew with dumplings. Or a tired tuna noodle casserole could transform into a butternut squash, fennel and gruyere cheese casserole-perfect for a chilly evening-and insanely good leftovers.
2.  Cook up a big pot of vegetable soup. 
Start the week with a big pot of soup, based on fresh, seasonal vegetables, like carrots, celery, and potatoes, frozen vegetables such as zucchini and peas, or canned veggies like canned tomatoes, with lots of added herbs and spices.  Add a handful or lentils or whole grains (farro, barley, wild rice) to add more nutrients.  Now you've got a hearty soup that can be warmed up with meals or for lunch during the week. It's especially simple if you have a slow cooker-just toss in and go. For an easy start, try my
Southwest Quinoa Black Bean Soup recipe
- I did for Dr. Oz- he loved it!
3.  Put legumes on the menu a few times a week.  
Economical, easy and delicious, put beans, peas, and lentils on your menu a few times a week to gain health benefits such as better blood sugar control, and a reduced risk of obesity and heart disease.  Toss a hefty handful of beans (that have been simmered with broth, herbs and spices)into your salad or wrap; try cooked lentils in veggie burgers, savor a homemade spicy bean chili, serve a side three bean salad with a handful of fresh chopped herbs at lunch or dinner, or use chickpea flour to make a fabulous, high protein chickpea fritter-delicious as a light meal or a satisfying snack.
Now that I've thrown the gauntlet down with all of these great ideas, I see that I need to get some more recipes for you to try!  Will do, I promise. In the meantime, I hope you will let me know what you think after you've made Sharon's delicious dish!